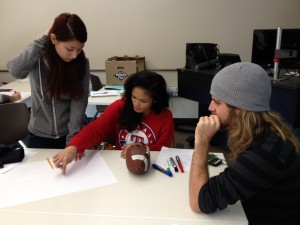 At the University of Texas, I teach undergraduate courses called "Visual Media and the News," "Gender and the News," "Reporting: Words."  My graduate courses include Qualitative Methods for PhD and Research Masters students as well as the required MA course in Visual Journalism.
My teaching philosophy is relatively simple:  I try to take my students where they want to go.  I do my best to customize the experience so that students can meet their larger career goals and so that they know they are heard, accepted and respected.
I have high standards for students, particularly for writing, because with good writing so many other career rewards follow.  My courses usually include many writing and critical thinking assignments.  In most courses, students are expected to meet with me personally twice a semester so that we are able to get to know one another as people.
These are my classroom policies.